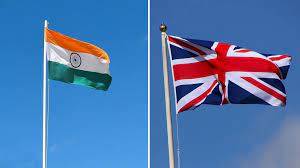 May 25, 2021 11:11 pm
The Department for International Trade has announced that preparations for a trade deal with India have started launching a 14-week consultation to seek the views of the public and business. They state that a FTA with India will seek to make it easier for businesses to export and import by removing and lowering tariffs in high priority sectors such as food and drink, healthcare and life sciences and advanced manufacturing.
As India has an E rating for farm animal welfare under the World Animal Protection Index and there is no ban on the worst forms of confinement such as sow stalls, farrowing crates and cages for egg-laying hens as well as no limitation on the stocking density for the rearing of broiler chickens, there is a need for animal welfare to be raised as a serious issue from the start of any discussions.
The consultation can be found here